Match4Industry Business Matchmaking Event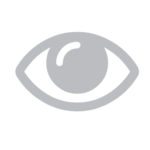 Match4Industry at a Glance
•Individual business meetings in an exclusive, conducive atmosphere offering excellent networking opportunities
•A broad international partner network to assist companies prior to the event
•Professional assistance to tailor your experience to suit your needs
•New markets and business opportunities to discover in Türkiye and beyond
•Innovative ideas to develop solutions and/or new products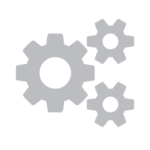 Widen Your Network
Widen Your Business
Match4Industry Business Matchmaking Event will be organised by ABIGEM East Marmara in close collaboration with the Kocaeli Chamber of Industry and Enterprise Europe Network partners and professional business support organisations on
29 – 30 November 2022 at Kocaeli Congress Center.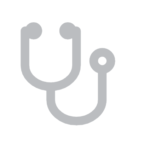 Services Included
• Local transfers to meeting points
English to Turkish and Turkish to English translation
• Lunches, refreshments and a 'welcome' dinner
• Accommodation costs for one representative from each participating company will be covered by the Turkish Ministry of Trade on the basis that companies submit their applications via the Turkish Commercial Attaché in their home countries. Accommodation comprises 3 nights in a 5-Star hotel.
The deadline for free of charge accommodation is 14th of November.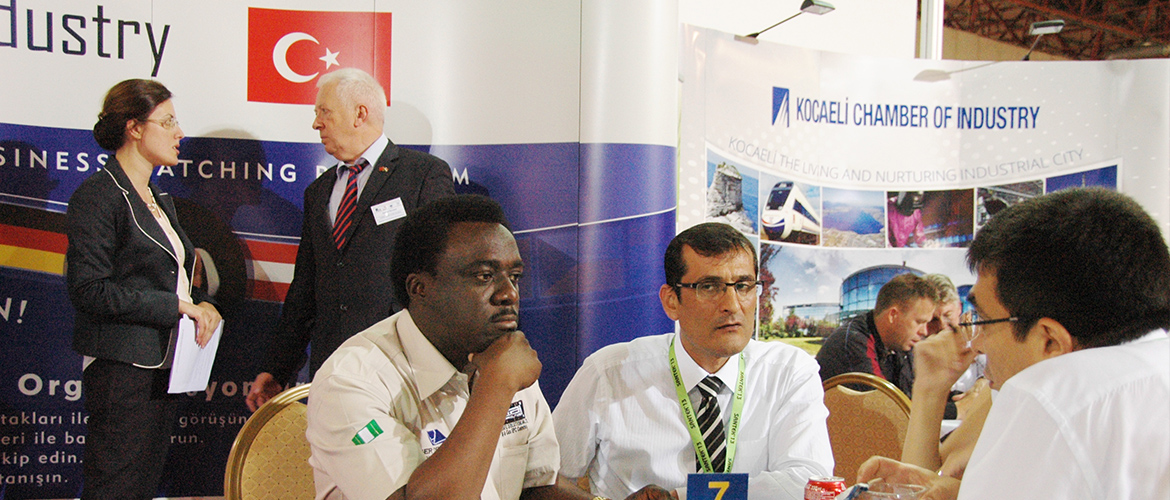 SECTORS
• Automotive Supply
• Metal and Machinery
• Plastics and Rubber
• Tyre
• Chemical (Automotive Paints and Coatings, Automotive Care Products)
• Construction and Construction Materials
• Energy
• Environment
• Electric-Electronics
• Information and Communication Technologies
1. Register your profile
2. Select your partner
3. Create your cooperation
Event: Match4Industry
Date: 29 – 30 November 2022
PARTICIPATION IS FREE OF CHARGE
MATCH4INDUSTRY BUSINESS MATCHING EVENT
Match4Industry Business Matchmaking Event will be organised on 29 – 30 November 2022 at Kocaeli Congress Center.
Match4Industry is a part of "Doing Business Onsite", a unique concept in matchmaking events that offer meetings held in company premises as well as the main event site. Visits to leading companies will be available as optional programmes, offering the participants a chance to observe Kocaeli's business environment at first hand. As usual there will be a dedicated area to accommodate face to face meetings between prospective partners.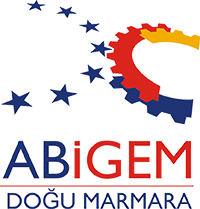 East Marmara EU Business Centre (ABİGEM DM) was established in compliance with EU MEDA program to assist SMEs in the region to penetrate more easily into international markets. ABİGEM DM, serves SMEs by assisting them construct better managerial and technical infrastructure and has the further objective of improving the performance of SMEs in Turkey, in particular by enhancing their competitiveness and international networking activities. The ownership structure of ABİGEM DM includes regional and national influential business players including Kocaeli Chamber of Industry, the Union of Chambers and Commodity Exchanges of Turkey, Sakarya Chamber of Commerce & Industry, Düzce Chamber of Commerce & Industry, Yalova Chamber of Commerce & Industry, Bolu Chamber of Commerce and Industry and Gebze Organized Industrial Zone Technology Park.
Being partner of Europe Enterprise Network, ABİGEM DM provides training programs under the tittles of R&D, 7th Framework , EU Funded Projects and advisory services on R&D, Technology audit, Technology transfer, 7th Framework Programs etc. ABİGEM DM also provides assistance for international business development of SMEs in the region.
ABİGEM DM has been official partner of b2fair Organisation, that was established under EU Funded project, since 2004 and under this partnership organised several matchmaking events in Germany, Luxembourg, Czech Republic, France, Morocco and Turkey. In 2012, East Marmara ABİGEM in close cooperation with Luxembourg Chamber of Commerce organised the first edition of Match4Industry Business Matching event in TOSB Automotive Industrial Park in Kocaeli, Turkey. 65 companies participated in the event and 95 bilateral meeting realised during the event.
ABİGEM DM is also one of the event organisers on another EU Funded project named "STOP4 Business" and in May 2010 successfully implemented a matchmaking event in connection with TurkeyBuild 2010 in İstanbul, where 84 companies took part in 442 meetings. Main focus of the matchmaking event was sustainable construction.
With its contacts in Luxembourg, UK, Italy, Netherlands, Hungary and Spain, ABİGEM DM has been supporting SMEs to conduct approximately 1000 bilateral meetings since 2005.
ABİGEM DM has 10 fulltime staff who previously worked for EU Funded projects. 50 experts that work project basis are also placed in ABİGEM DM expert pool.
KOCAELİ CHAMBER OF INDUSTRY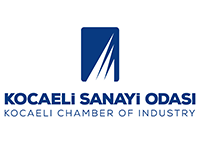 Under the terms of Law No. 5174, Chambers of Industry are professional bodies with public status, established with the full approval of the Trade and Industry Department to operate in given provincial boundaries wherever industrial development is especially dense. KocaeIi Chamber of Industry was the eleventh such body to be established in 1989.
Today, Kocaeli Chamber of Industry serves more than 2000 members with its 30 employees. Its geographical sphere of operation, the province of Kocaeli, includes the urban centres of İzmit, Gebze, Karamürsel, Kandıra, Gölcük and the Bay of Körfez (Gulf).
Beside the duties based on the law, Kocaeli Chamber of Industry is aiming to be a pioneer organization by producing projects, services and establishing strategic partnerships to add value to its customers, society industry and people.
FACTS ON KOCAELI 
Kocaeli is located in the East Marmara region of Türkiye. The province accounts for 13% of Türkiye's manufacturing industry with a 39% contribution to automotive, 27% to chemical and 19% to metal industries. There are more than 3400 industrial investments of which, some 339 are funded with foreign capital investments. The province is home to 84 of Türkiye's top 500 largest industrial enterprises. Kocaeli's share in Türkiye's export and import volume in 2021 was $33.5 billion and $59.2 billion respectively which made up 18.6% of Türkiye's total foreign trade volume.
There is a vibrant business and innovation ecosystem in the region comprising 14 Organized Industrial Zones, 2 Free Trade Zones, 5 Techno Parks & IT Valley and 132 R&D Centers.
There are 35 ports and industrial facility docks around the Gulf of Izmit, making Kocaeli a port city and a hub of industry.
Address: Kocaeli Sanayi Odası Binası, Fuar İçi
41040 İzmit / Kocaeli
Tel: +90 262 323 08 56
Fax: +90 262 325 55 68
Burak ÇAKIR - [email protected]
Yelda KANPARA - [email protected]